IoT Security Risk
IoT Security Risk is at an all time high. Every connected device is at risk.

Security risks have significantly increased with the rise of connect IoT devices, rendering traditional approaches to securing end-point devices impractical in the IoT era.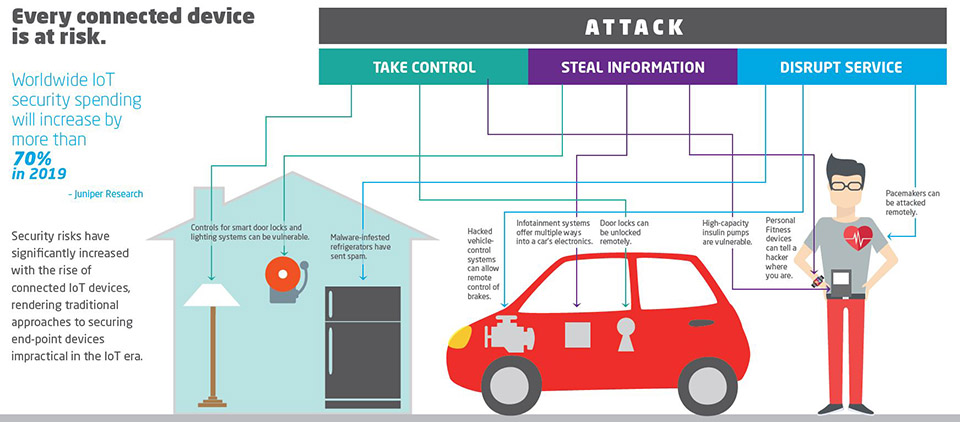 Worldwide IoT security spending will increase by more than 70% in 2019, contact us today to assess your company's IoT security policies and risks.
YOU MIGHT ALSO LIKE THESE