Features
Included in this plan is a brand new Yealink T42G phone, unlimited local calling, DID transfers, web admin and user portal, voicemail to email, hunt groups, call waiting, and best of all installation.
How It Works
Our solution will transmit calls over your current high speed internet connection or setup a dedicated pipe just for voice transmissions, and best of all it's all under one bill/company.
Price
100 Users x $15/mo = $1500/mo for a complete phone system
vs.
100 Users Premise System = $100,000 upfront (We know, we sell these too)
Cloud Phone System
How Does It Work?
What is a cloud phone system
A Cloud or Hosted phone system is a full business VoIP setup that routes inbound/outbound calls while still offering advanced applications and integrations.
Applications
Call Centers, Mobile Parity, Collaboration, Audio & HD Video Conferencing, Call Recording, O365
No Hardware
You don't own any hardware, except perhaps the phones on your desks, and just pay a monthly fee for all your utilized services.
Who Takes Care of It
Your phone system will be managed and maintained by professional telecommunication organizations in geographically redundant secure data centers.
Features
Of A Low Cost Cloud Phone System
Basic Seat - $15 per User
End User Web Portal
Voicemail
Hunt Group
Unified Messaging
Installation
Series Completion
MWI
Call Waiting
Call Line ID Delivery Blocking
External & Internal Calling
Line ID Delivery
Call Logs
Pro Seat
Basic Plan Features
End User Web Portal
Instant Group Call
Speed Dial 8
Speed Dial 100
Auto Call Back
Pro Plus
Basic & Pro Seat Features
Mobility App
Barge-In Exempt
Push To Talk
Sequential Ring
Simultaneous Ring Personal
Call Forwarding Selective
Shared Call Appearance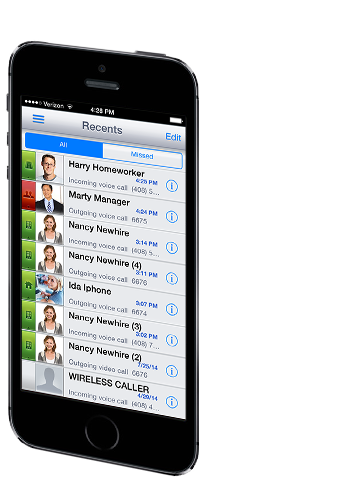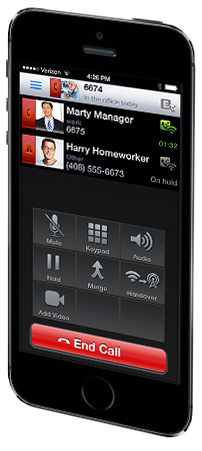 Phone Choices
Prices Based on 5 YR Agreement – 3 YR add 95 cents more per month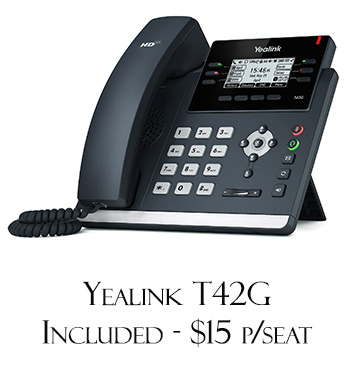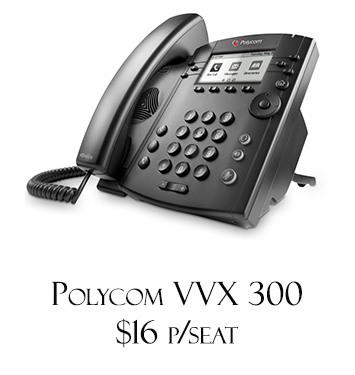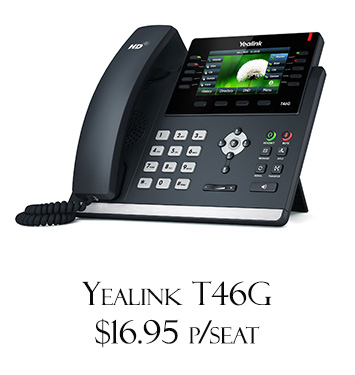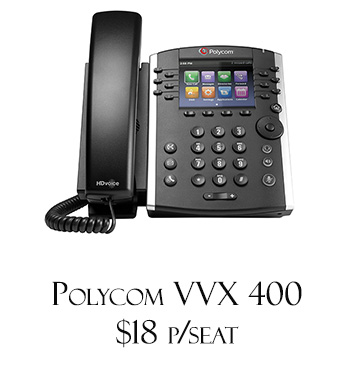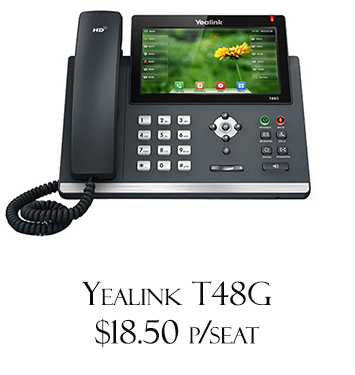 Benefits
Of A Cloud Phone System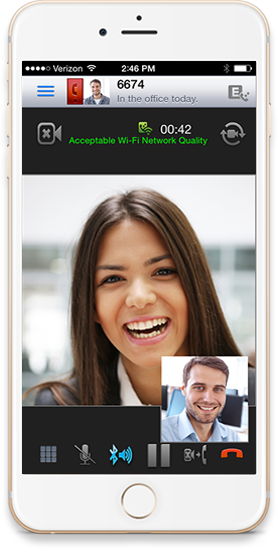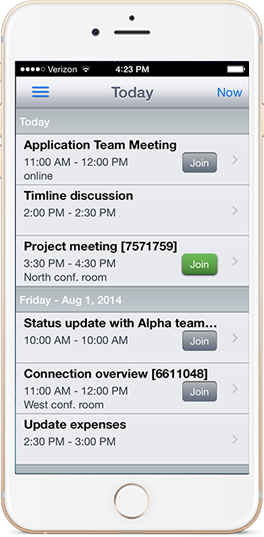 Lower TCO
No more up-front capital expenditures for equipment
Scalability
As your business grows up or down easily adjust your phone count, and pay for only the features and services you utilize
Nationwide Presence
Any office around the country can be connected with the same low cost phone system
Never Buy Phone System Hardware Again
We keep current and update the backend hardware and software so you never have to worry about forklift upgrades, or licensing costs. Plus get new phones every term.
Round The Clock Support
24/7/365 support, whenever you work, we work
Price List
Examples of Common Configurations and Pricing. Based on 5YR Agreement – 3YR add 95 cents more per month
Yealink T42G
End User Web Portal
Unified Messaging
Hunt Groups
Installation
Get Quote
Yealink T46G
Basic Seat Features
Instant Group Call
Speed Dial
Installation
Get Quote
Pro Plus
$25.50
/per month
Yealink T48G
Basic & Pro
Mobility App
Simultaneous Ring
Installation
Get Quote
ati Services
Learn About Other Great ati Solutions
Get A Quote
Or Have Any Questions? Fill Out The Form Below
ati
1272 Bond Street
Naperville, IL - HQ
630.577.2680 - Sales Hotline
630.505.7500 - Main