Carrier Evaluation
New Services? Contract ending? At ATI we:
Analyze current carrier contracts
Discuss new voice and data technology
Recommend replacement services
Negotiate rates on your behalf
Port, Turn-Up, and Test


Schedule a no obligation Carrier Evaluation with ATI today
.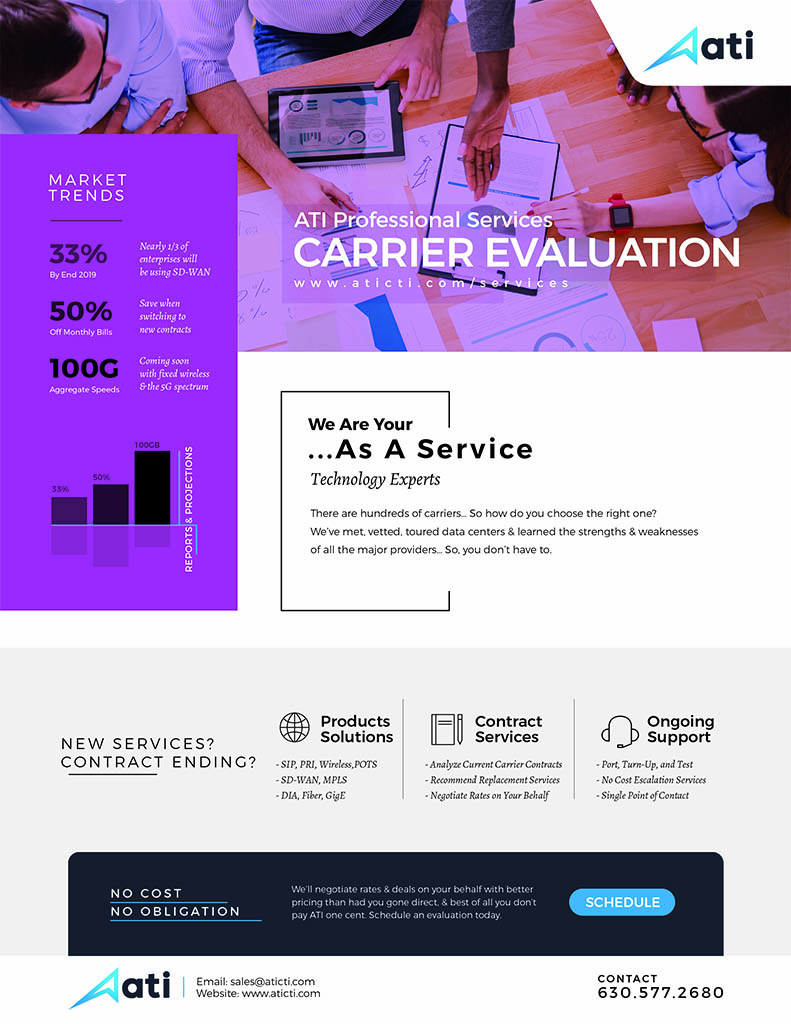 We can quote, sell, install, turn up, and manage the following services
 SD-WAN, SIP, Direct Internet Access
 POTS, Wireless, PRI
 Fiber & MPLS
Learn more about our carrier partners here
.
YOU MIGHT ALSO LIKE THESE