Voice and UCaaS Review
Time to review your voice initiatives?
Premise, Cloud, or Hybrid solution
Features that are vital to your business
Providers that would be a good fit
Contact Center analysis
Cloud migration strategies
Schedule a no obligation Voice & UCaaS Review with ATI today
.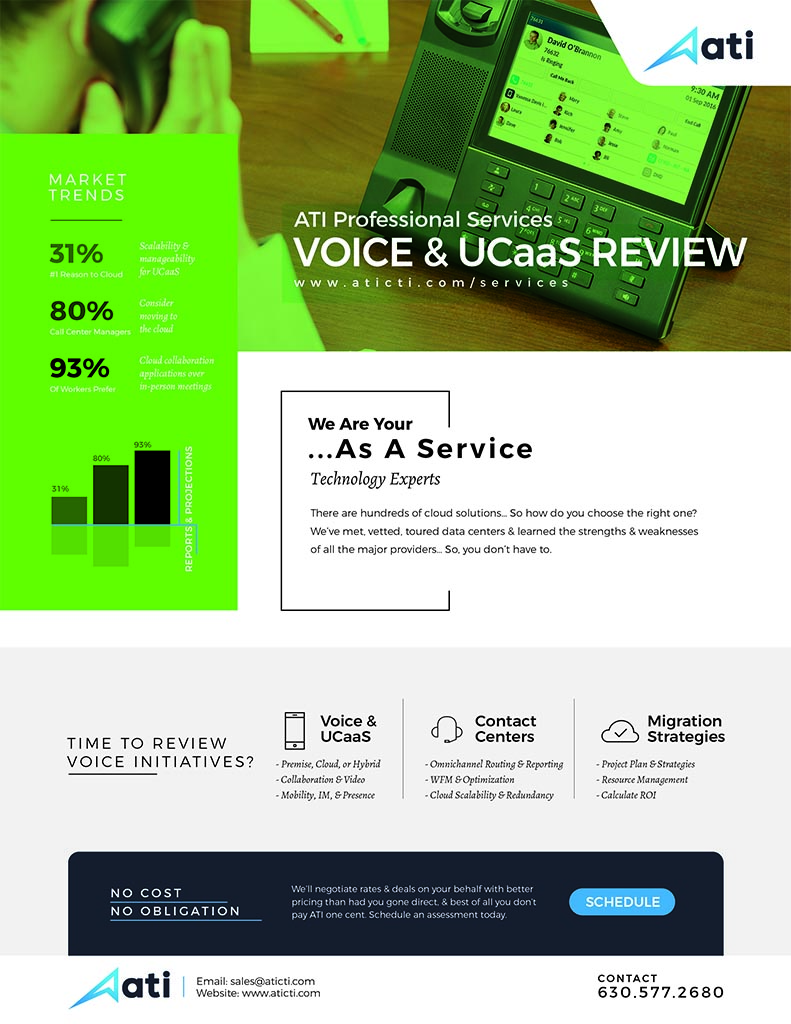 We've vetted hundreds of providers and have chosen the right ones for your unique considerations
 Voice & UCaaS
 Contact Centers
 Migration Strategies
Learn more about our cloud phones here
.
YOU MIGHT ALSO LIKE THESE